This post will contain a collection of various WooCommerce ready tax rate CSV files. While these files can be used with other platforms with some modification, they are formatted specifically for the native WooCommerce tax rate import feature.
How to import these tax rates into your WooCommerce website
WooCommerce natively supports import and export of the tax data in your website. Do so you, you need to navigate to the following page on the dashboard:
WooCommerce -> Settings -> Tax (Tab) -> Standard Rates (Sub-tab)
At the bottom right of this page is the Import CSV feature.
Here is a screenshot for quick reference: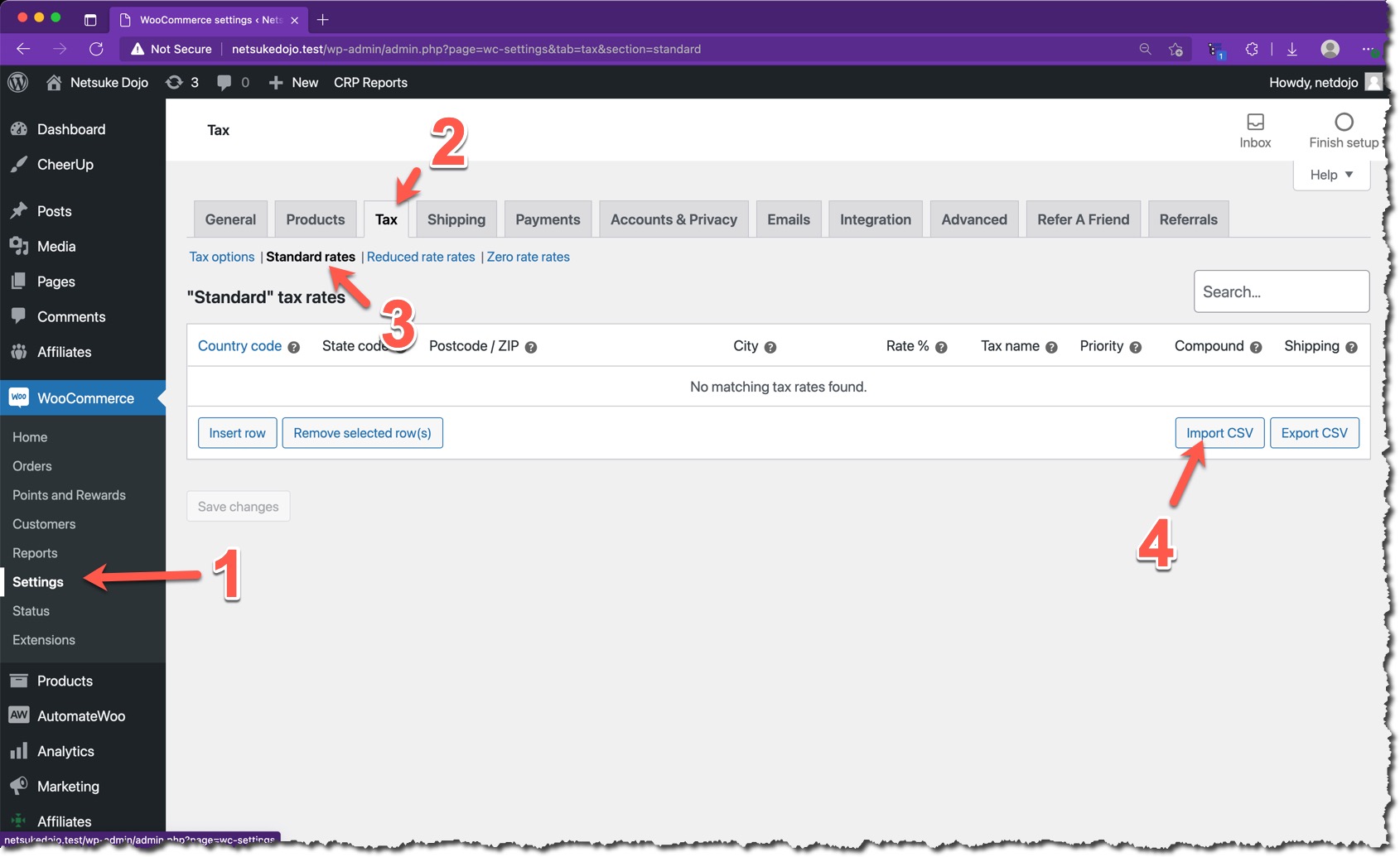 And a mini video tutorial as well:
Clearing all tax rates*
If you run into issues and need to reset your tax system, you can do so via the following page:
WooCommerce -> System Status -> Tools -> Delete ALL Tax Rates (button) and Clear Transients (button)
This will delete all tax rates you have stored. Make sure to back-up prior to doing this.
North America – State CSV Files